Advise
Show the parent and child where they are on the BMI for age chart
Discuss the concept of a healthy weight, and potential impacts of being above a healthy weight
Use positive, non-judgemental language
Provide the key messages (8 for a healthy weight) using clear, practical, family-focused examples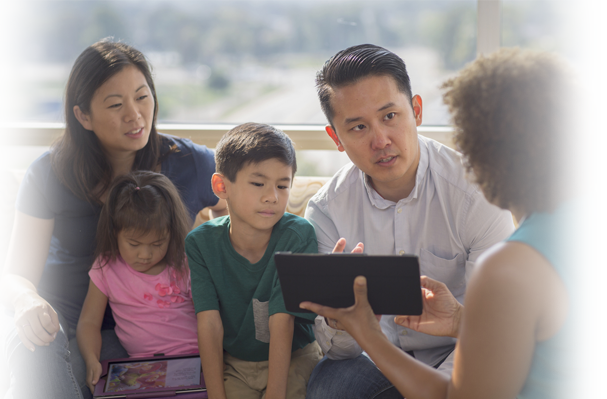 8 for a healthy weight
Here are eight ways to help you maintain a healthier lifestyle:

Drink water instead of soft drink or cordial.

Eat 5 serves of vegetables and 2 serves of fruit every day.

Start each day with a healthy breakfast.

Know your portion serve/size.

Choose healthier snacks and fewer treat foods.

Be active for at least an hour every day.

Limit screen time (no more than one hour a day for 2-5 yrs; no more than two hours a day for 5-17yrs).

Get enough sleep (10-12 hours a night for under 12yrs; 8-10 hours a night for over 12yrs).
Download
Download (Translated versions from NSW Child Personal Health Record)